An Article, A Column, and Free Cragmama Swag!
It's been a while since I've posted about any endeavors outside the realm of this blog.  With summer travels and work on the new guidebook in full swing, I haven't had much of a chance to take my writing elsewhere.  However, I've had a few irons sizzling in the fire recently that might be worth sharing, so here goes.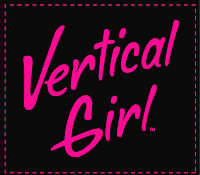 First off, I wrote a quickie article (and Cragbaby video plug) for Vertical Girl Clothing, a company committed to enhancing the female climbing community through events, stories, and of course, their women-specific clothing line (and I love that their best selling pant is named after one of my favorite multi-pitch routes out in Squamish, BC!). Even more exciting is my recent collaboration with Alpine Athena, a relatively new monthly publication produced by women climbers for women climbers of all disciplines – whether she be a roped climber, boulderer, mountaineer, alpinist, or ice climber.  My favorite tagline in their mission statement is to "honor the inner warrior in every women of the mountain, peak, and crag."  I wrote an article for their 7th issue, which was just released on September 1st.  This article, "Rules for the Rope When There's a Baby on Board" will serve as an introduction to my new column, Cragmama Chronicles, that will be featured in every issue starting in October!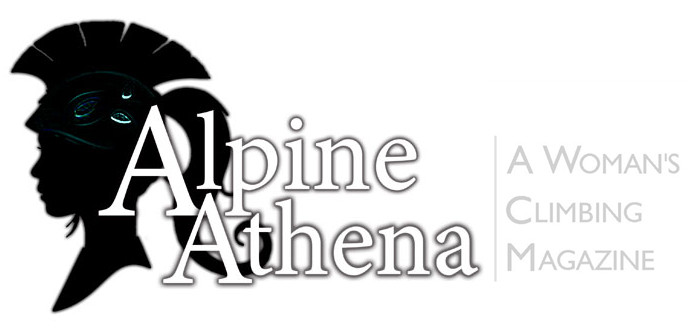 Again, taken from their website – "Cragmama Chronicles is a monthly column by Erica Lineberry – a climbing Mommy who is out to prove that motherhood and climbing are anything but mutually exclusive.  Her column draws from a vault of personal experience that tackles common issues and obstacles that one might encounter while craggin' with wee ones in tow.  Forget the proverbial silver spoon, her little guy was born with a silver carabiner in his mouth!"  Pretty cool, huh?!?  I'm pretty excited about it, and hoping that it will give me some exposure for bigger and better opportunities down the road.
The last piece of news has nothing to do with writing, but is still pretty newsworthy – Cragmama stickers are here!  I ordered some stickers a couple of months ago, but due to a printing glitch that made them turn out weird looking, they needed to be reprinted.  Long story aside, they are finally here and (if I do say so myself) look really great!  I'm hoping that they will prove to be a useful promotional tool as well as provide me with something fun to giveaway as prizes on occasion for things like "Name that Caption" posts.  In order to get the ball rolling, I've decided to offer the first 100 up to anyone who would like one, free of charge.  (Not that I'm ever intending to make any money off of them, but postage adds up after a while).  My only request is that you send me back a picture of where your sticker ended up, so that I can post it in a gallery up on the site!  So if you are interested in getting some stickers, please email me (infoATcragmama.com) with the following information: Name, Address, Number of Stickers: 1,2, or 3.  (I don't want to supply stickers for every one of your water bottles, but if you have any creative ideas of where you can stick one, I'll be happy to send a couple of extra ones!) I guess that's all for now, stay tuned for the upcoming Sticker Gallery!