Messy Marvins Art Camp: Indoor Fun!
Every now and then Cragbaby and I do play inside. A couple of weeks ago C spent a week at Messy Marvins Art Camp at The Art Room, a kids art studio in the Dilworth neighborhood of Charlotte.  The best part for Cragbaby was that he got to get messy with one of his favorite people, Miss Liz.  The best part for me was that it was a drop-off class – which meant I got to play the role of brooding, introspective writer at a coffee shop in the mornings – and it was pretty well-timed actually since my guidebook deadline is coming up in just a few weeks!  The Art Room is the brain child of Liz Seegers, aka Miss Liz – whom we met shortly after moving to Charlotte a year ago when C fell in love with her vibrant teaching style at his Music Together classes.  The Art Room offers a variety of classes and open studio time during the day for kids ages 2-7 years old, as well as birthday party and date night options on the weekends!  
| | | |
| --- | --- | --- |
| |   | |
The philosophy at The Art Room is simple – Art is fun!  The classes are focused on the creative process rather than on the created product, although C never came home empty-handed.  He was always waiting for me at the door with at least one masterpiece!  And as much as I would have liked to have been a fly on the wall during the class so I could watch all these creative minds at work, Miss Liz did the next best thing – Instagram!  I couldn't help chuckling to myself over my iced coffee every 15 minutes or so, when I would receive real time pictures on my phone of what was going on in the class.  And I certainly saw enough messy smiles to know that The Art Room proved their point day after day that week – Art IS fun!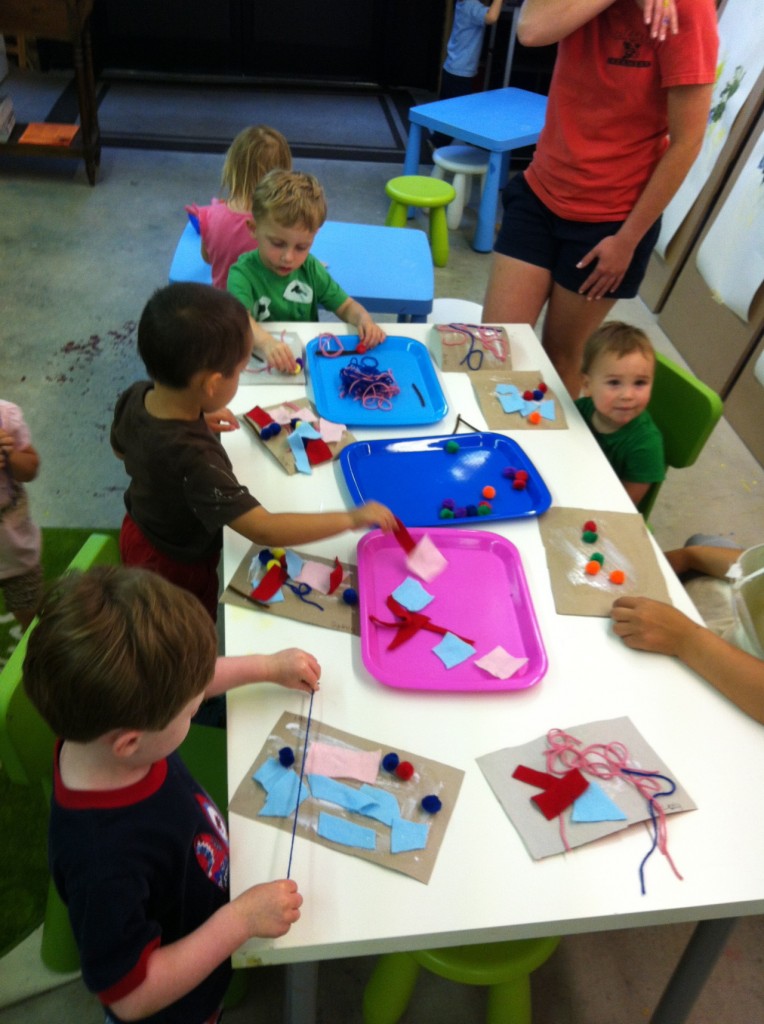 What about everyone else – now that its summer and a lot of folks are at loose ends, what programs/classes have you gotten your child involved with in your community?