HAPPY HALLOWEEN!!! (And Clif Giveaway!)
Happy Halloween everyone!  I hope your week was as frightfully delightful as ours was!  We started the Halloween festivities early with the first-ever "Black Light Party" at our local climbing gym, Inner Peaks.  Later on in the week we carved jack-o-lanterns into the pumpkins we'd painstakingly chosen from the pumpkin patch a few weeks prior – a Daddy pumpkin, a Mommy pumpkin, a C pumpkin, and don't forget a tiny little pumpkin in honor of the little pink crag-sprout in utero!  Then we did the door to door family thing on Thursday in our neighborhood.  C dressed as Larry-boy, his favorite super hero from the Veggie Tales series.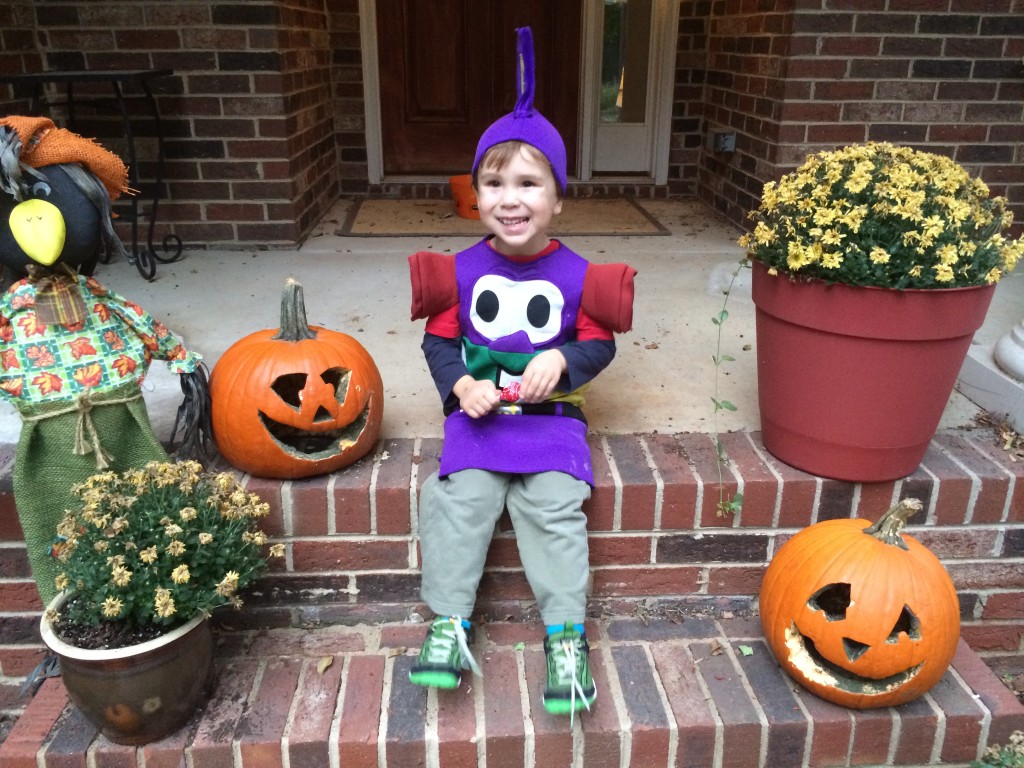 How did your family celebrate Halloween?  Leave your answer in the comment field below using the Rafflecopter widget, where 5 (that's right FIVE!) winners will be chosen to try out the latest flavors of Kit Organic Bars from Clif!  Giveaway will run through Wednesday, November 6, when the winners will be chosen at random.  Best of luck and Happy Halloween!