Ain't No Party Like a Super Hero Party!
The weather was absolutely gorgeous this weekend, but we didn't spend it on the side of a mountain.  Instead, our family took an unconventional opportunity to channel our inner superheroes in celebration of Big C's 5th birthday!
As a pretty laidback kind of a guy, Big C didn't request a lot of fanfare.  But he DID have two very specific requests – he wanted his guests in super hero attire, and he wanted a Batman cake.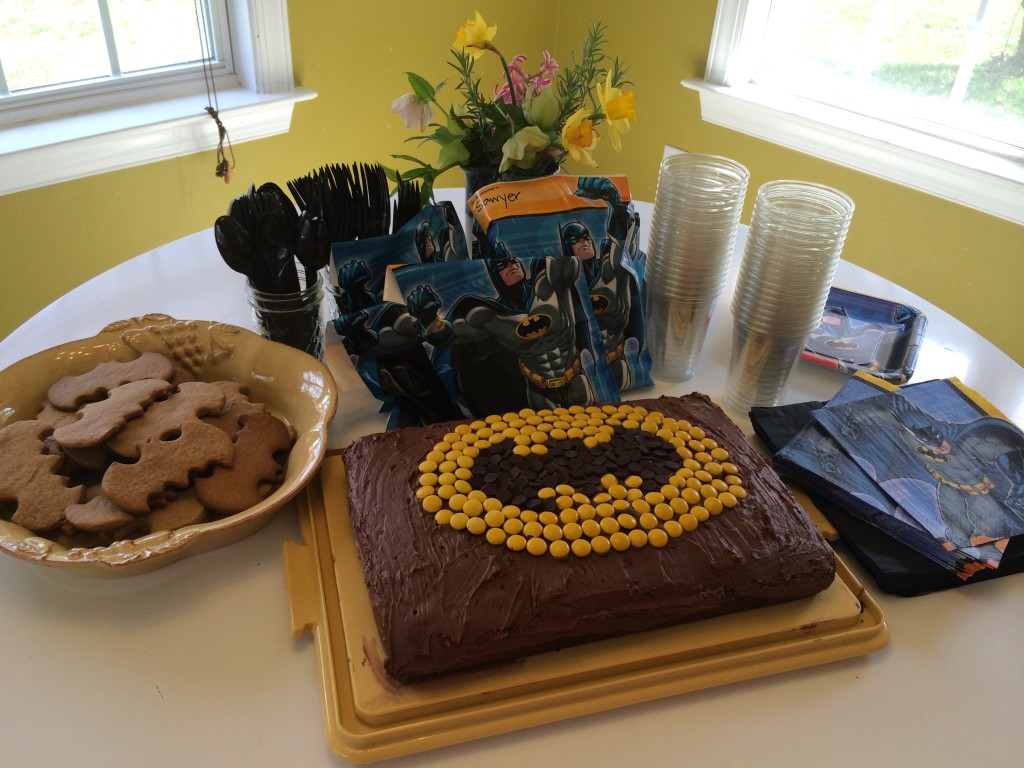 We may not have spent a lot of money, we didn't rent out a giant playspace, and we relied on our own imaginations for the entertainment.  But we ended up with an afternoon filled with joy, laughter…and weapons, of course!
With Baby Zu's birthday, then Disney World, and finally Big C's party, this March is shaping up to be the first month in a long time in which we've logged absolutely ZERO hours on real rock!  And while I wouldn't have traded any of those occasions for the world, we are hoping to make up for lost time during the month of April.  So now if the weather would just continue to cooperate with us for the next 5 weeks…In the meantime, what super hero would YOU most like to be any why?!?