Wanna Keep Track of Your Kids? Try CALL ME CUFFS! (and GIVEAWAY!)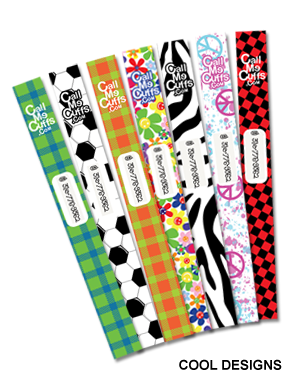 A lot of people think I'm crazy when I say that I worry more about my toddler at the mall than I do at the crag.  True, on a typical climbing day there are rocks, thorns, and sometimes creepy-crawlies to be on the lookout for.  But we're usually contained in a somewhat small area and there are several adults around making sure C stays out of trouble.  Contrast that with a typical shopping day at the mall – where C and I are on our own with throngs of shoppers – most of whom couldn't care less about the possibility of a toddler wandering off amidst shopping bags bigger than he is!  And this parental version of "separation anxiety" isn't restricted to just the mall.  I worry about losing track of C at museums, festivals, and even busy parks and playgrounds.  Older children can memorize a parent's cell phone number and be trusted to find their way back to a family meet up spot should they become separated.  But toddlers?  One day C nonchalantly tells me my car is named "the Element" as he points out where we're parked at the grocery store.  The next minute he's telling his teacher that his Daddy's name is "Bob the Builder."  Toddlers are unreliable, at best!  
That's where Call Me Cuffs come in!  (Trust me, these things are WAY better than the song worm that's probably drilling it's way into your head as you read this!)  These nifty little ID bracelets are the brain child of California family Steve and Teri Carcano, who were desperate to find a safety precaution that was better than the "phone number on the forearm" system.  The result was a concept that was simple, but brilliant – an ID band with a contact phone number (but without personal information such as the child's name and address.)  These bracelets are made out of soft, eco-friendly material, without the use of plastics, trees, water, or harmful skin irritants such as chlorine and acids.  They are designed to be comfortable enough for your child to wear all day long without feeling scratchy, as well as tear proof, water proof, and smudge proof!  Though C balked a little bit when I first introduced him to the bracelets, he very quickly came to enjoy his new fashion statement, sometimes even requesting to wear one around the house!  He's a fan of the bright colors, and I love knowing that my contact info is with him at all times whenever we're in a crowded, public place.  If your child has any allergies or other pertinent medical information, that can be added to the ID band as well, which can add some peace of mind for drop-off birthday parties or field trips.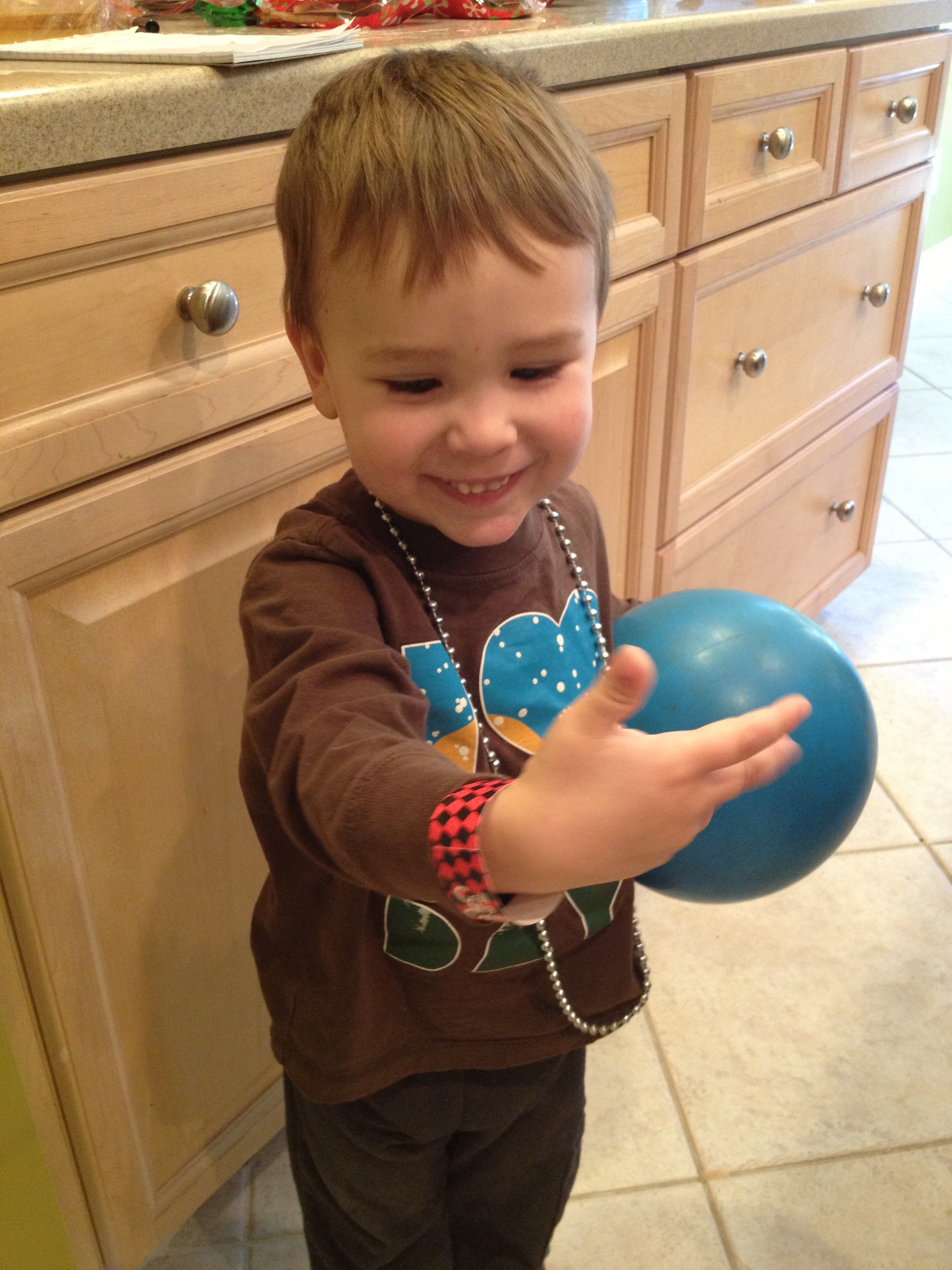 Call Me Cuffs come in a wide variety of colors and patterns, and at $14.95 for a pack of twelve (with only $1.25 shipping), they are a great value as well!  Customizing the colors, information, and sizing on your child's ID bands is all very easy to do via a step-by-step process on their online order form.  It obviously should go without saying that a product like this doesn't excuse you from keeping a vigilant eye on your little one(s), but any child can wander off, and even the most observant parents can blink for a split second!  As for me, I hope we never have to actually use the Call Me Cuffs system, but if I ever do get separated from C, I know I'll be thankful that we have it in place.  So to me, using this product is a no-brainer – as a parent I can't think of a good reason NOT to use it!  We certainly don't strap one on every single time we got out in public, but I always have one with me in my bag, just in case we end up in a crowded situation where it seems warranted.
I was lucky enough to receive our personalized ID bands used for this review for free (though in no way did that change my opinion), but lucky for YOU, Call Me Cuffs has graciously agreed to provide one of you all with your own 12 pack of Call Me Cuffs!  There are two ways to enter –
1.  Share what situation(s) your family would use Call Me Cuffs the most. 
2.  Like Call Me Cuffs on Facebook (then come back and tell me that you did in the comment field!) 
The winner will be chosen randomly on Sunday, January 13th, and contacted via email.  Best of luck!