Local Company Spotlight: Sports Science
A few of weeks ago I did a two-post feature on a local NC climbing company – both the man and the products behind Misty Mountain in Boone, NC.  This week I'd like to spotlight another local company – this one from South Carolina.  Sport Science is an active-wear clothing company based out of Mt. Pleasant, SC that has been around since 2005.  Their mission is to "create products that do more so yo ucan do more (or less) in style and comfort."  The simple, no-frill design of their clothing aims to integrate performance, comfort, and versatility to result in a product that Sport Science describes as "comformancability."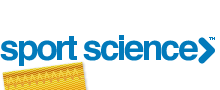 Sport Science graciously provided me with a short-sleeved t-shirt made from their "Smarter Basic" fabric to use for this review, but as always, the review consists solely of my honest opinion.
HERE'S THE PROS:
– COMFORT – The Smarter Basic fabric is definitely the best part of this shirt.  Although cotton is obviously the gold standard of comfort, this synthetic micro-polyester/lycra combo comes pretty darn close.
– PERFORMANCE – I was very impressed that such a snuggly and soft shirt could do such a good job wicking away moisture to keep me cool during my workouts.  The "Fresh Guard" odor treatment also kept that synthetic funk at bay.
– VERSATILITY – This shirt didn't really scream technical performance at first glance.  This means it feels just as home in the grocery store, coffee shop, or toddler playdate as it does in the gym.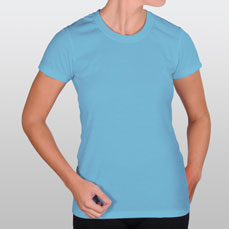 HERE'S THE CONS:
– FIT – While I was happy with the overall length of the shirt, the rest of the fit seemed a bit off.  Through the chest, back, and shoulder area, the fit was pretty snug, but around the waist it seemed looser and almost a bit sloppy.  There didn't seem to be any sort of curve to adjust to a women's waist, and the excess fabric was not attractive.  This could just be because every woman is built differently and this fit just didn't jive with my body, or it could be that this particular product wasn't the right fit for me.  From the looks on their website, it appears that their new "Stretch" fabric tee might have a more feminine fit.
Considering Sport Science's specific objective to make a comfortable and versatile product that can still perform, I'd say they are doing a pretty good job, since those were the three specific things that I thought stood out about my Smarter Basics Tee.  However, while I understand that they like to keep their designs simple, I think it would be worthwhile to tweak the dimensions on their women's products to arrive at a more flattering fit.  I will definitely continue working out in this product, and I would certainly recommend it to someone looking for a basic workout shirt (although I would suggest trying it on first if at all possible for fit).  Although this company is based in SC, their products can be found in numerous states all across the country (for a list of retail locations, click here) as well as online.
Has any one else tried out anything from Sport Science?  If not, what's your favorite brand of technical apparel?