Rocks For Research – An Inner Peaks Fundraiser
This past weekend I had an awesome opportunity to participate in Rocks for Research, a fundraiser event at Inner Peaks Climbing Center.  In a matter of hours, we raised more than $10,000 dollars for the Juvenile Diabetes Research Foundation (JDRF)!  As volunteer coordinator,  I had the chance to work behind the scenes with an amazing crew of hard-working folks.  I also got to represent Trango/Tenaya with a shoe demo, which is always fun (shout outs to Steve Lineberry and David Barbour for helping get shoes on stinky climber feet!).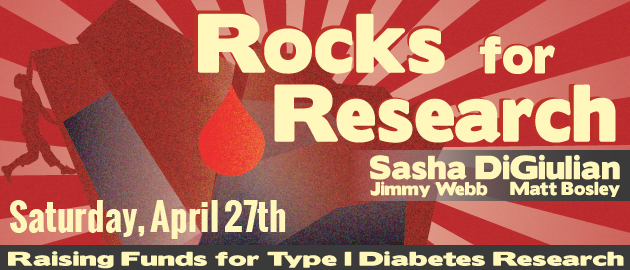 Despite an emergency evacuation inside due to rain, the event was hopping from mid-afternoon until way past the crag-kiddos bedtime.  Pro-climbers Sasha DiGiulian, Jimmy Webb and Matt Bosley (who has diabetes himself), taught clinics and showed previously unreleased footage during the slideshow presentation at the end of the evening.  (And all three of them were amazingly down to earth and enjoyable to talk to!)  Kurt Smith kept the psych high (as well as the silent auction bids!) throughout the event.  Raffles, demos, food, Red Bull, and of course open climbing kept everyone entertained without a dull moment.    
I could go on and on about the details of the event, but I thought the most fun way to recap such a crazy and chaotic good time would be through pictures (most of which were taken with a cell phone, so forgive the blur…)