The NEW Tenaya Oasi: Comfort + Performance = Climbing Shoe Perfection!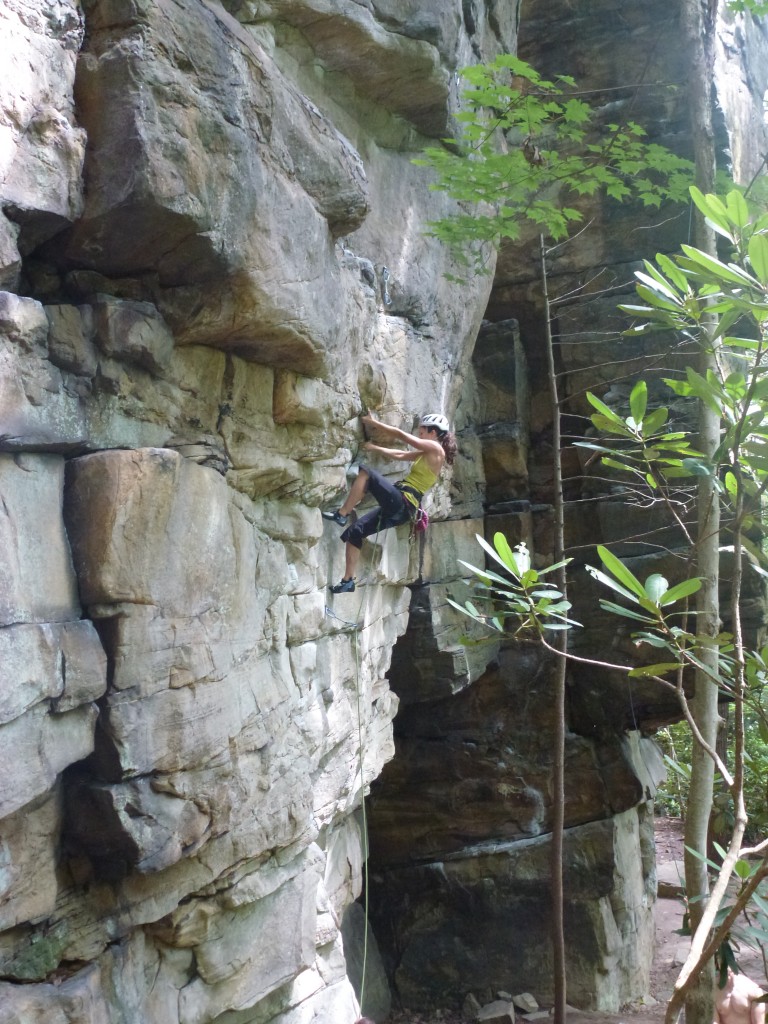 It's been almost a year to the date that I traded in my La Sportiva Miuras for a whole fleet of Tenayas – Tatanka for overhanging terrain, Masai for technical edging, and Ra for everything in between.  To be honest, I've never looked back.  My experience with the product as well as the company has been nothing but top-notch, so I'm thrilled that Tenaya is adding yet another great shoe to their line-up!  
At this point I've done a wide variety of demo's – at the New, at the Red, and at various climbing gyms across the Southeast.  And by far the most common question I get is this: "Why doesn't Tenaya have a more aggressive, down-turned option?"  My response in the past has always been to steer those folks in the direction of the Tatanka – it provides me with plenty of power and precision through both heel and toe on steep rock, and for me personally, is the best-fitting shoe I've ever had.  
But I know a lot of folks very much prefer a more down-cambered shoe, especially for getting horizontal on boulder problems and cranking out over steep, pocketed roofs.  So the next time I get posed that same question, I'll have just the shoe to put in that person's hands – the Tenaya Oasi!  
What Tenaya Says:  The Oasi will radically change how you think about down-turned shoes.  It's down-turn and down-camber are ideally suited for steep climbs, but you will immediately notice the edging and smearing performance as well – a true distinction.
What Cragmama Says:  I've always shied away from severely down-turned shoes because the fit is always so unnatural…but the Oasi's are so comfortable I can keep them on during my entire gym session without sore toes.  Plenty of support underneath the forefoot allows for a very powerful toe without making my toes feel crunched up.  The heel cup fits very snug and comes up higher than my other shoes, but without digging in at the back of my heel.  There is rubber almost all the way to the back loop, leaving nothing to blame but technique if you fall out of a heel hook!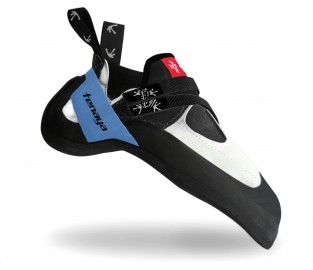 Note:  While the Oasi's edge and smear very well for a down-turned shoe, they still probably aren't the best shoe for a low-angled, Stone Mountain friction-fest.  In the (paraphrased) words of Clint Eastwood:  "A shoe's got to know it's limitations."  However, if your Oasi's turn over the lip of a roof only to find 15 feet of dime edges between you and the anchors, they'll certainly know what to do!
Sizing:  Like all Tenayas, the Oasi's are synthetic and will not stretch – aside from some conforming to the shape of your foot, the fit you have in the store is the fit you'll have on the rock…even 6 months later.  It's definitely worth noting that the sizing on the Oasi's seems to run bigger than the rest of the Tenaya line.  For example, a performance fit for me in Ra is a 5, whereas my new Oasi's are a 4.5 (and to be honest could probably even go a half size smaller if I wanted them really tight!)
I am now more than ever convinced that Tenaya offers the best collection of climbing shoes on the market (and the fact that my shoes were free has no bearing on that statement, as this review, like always, expresses my honest, unbiased opinions).  The addition of the Oasi to the Tenaya line-up is the final piece to their climbing shoe puzzle.  So if you're looking for some new rubber for upcoming fall projects, give these shoes a try!  You can order them directly from Trango, or if you're a Charlotte local, you can try before you buy at Inner Peaks.  Since these babies just officially became available a week ago, I can't offer any sort of discount…but I CAN offer a Tenaya t-shirt to one randomly selected reader!  All you have to do is leave a thought about climbing shoes in the comments section below – what's your go-to shoe on the steeps?  How many shoes do you typically carry in to the crag?  Do you stick with one favorite brand of shoe or do you have a hodge podge?  And for anyone that's had a chance to take their Oasi for a test spin, please chime in as well!  T-shirt winner will be announced on Friday, September 13th, so best of luck!