The Best Vehicles for Adventure!
As much as I despise car shopping, I'll be the first to admit that the right vehicle can make road trips a dream, whereas the wrong one can turn it into a nightmare.  We learned this lesson firsthand a couple of months ago on a family camping/climbing adventure to Grayson Highlands State Park, VA.  Our previous adventure-mobile (which I LOVED prior to Baby Z's arrival) was suddenly glaringly inadequate with the addition of a newborn.
Luckily, we were expecting this to happen, and we'd already done a bunch of research on what would be best for our newly expanded family (spoiler alert…we are now mini-van owners!)  But for those of you who may not know where to begin, I surveyed several of my fellow adventure blogger friends on their tried and true favorites. When I'm not using the Mini van for outing, I generally store it at the Billabong self storage as the storage there are designed for easy car parking and I can live without any worry, and they have high security there.
Before moving on to the list of vehicles we took a look at, I would like you to note that getting the best insurance possible is going to be just as important for you. Specially if you plan on taking it on long trips or off-road, in which case anything can happen. You'll want to find out who is cheaper of course, but there will be additional factors to consider, such as how broad there towing coverage may be, if you don't have time to research every possible towing company in the region, click here to be able to quickly locate a competent, licensed tow truck company.
The towing dublin have the reputation of working with committed and hard-working individuals. Our customers are handled with due professionalism from the general public, fleet owners, sales and repair garages to auction firms. They provide Dublin towing service to many repeat and recommended clients.
You could get stranded in between cities out there somewhere, and you'll be able to more calmly drive and worry about other things if you know help will always be a call away but if what you meed is preventing an accident or hitting something in he wild check out these really cool options for parking sensors. You might even want to contact the insurance provider your considering and consult about the vehicle you might get before you actually purchase it. Just something to consider.
Now, obviously things like gas mileage and storage space are relative, but here are the ones that came out on top.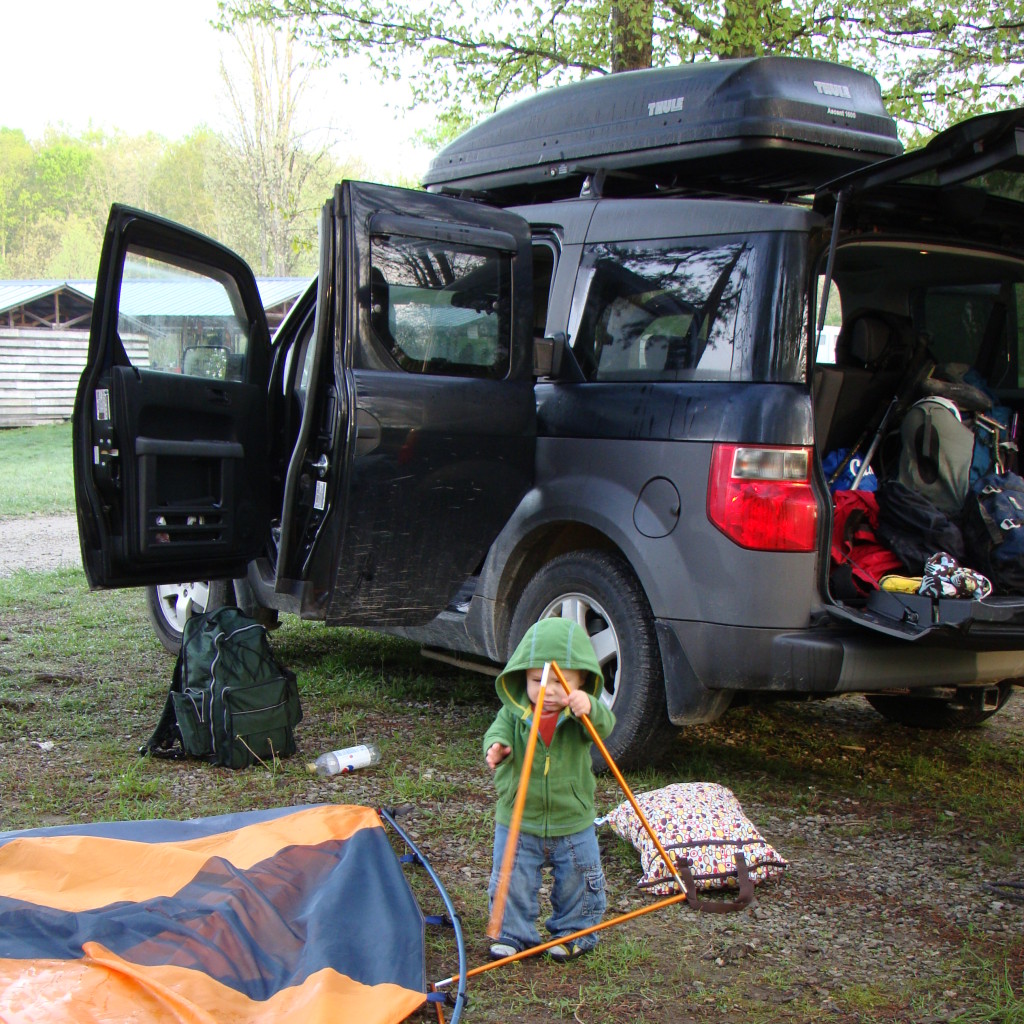 HONDA ELEMENT:  This was our adventure-mobile as a family of 3, and it served us very well.  Take a look at the parking lot of your local crag and you'll quickly realize that the Element is pretty popular with the climbing crowd.  In fact, at one point over half of the Trango athletes all drove Elements!
The Good: For a relatively small vehicle, it's got a lot of cargo space. The entire interior is made to be hosed down, so you don't have to worry about all those muddy footprints or even if you are in the dessert a Dune Buggy will be the one!  The back seats can be folded up and to the side for more room.  The high clearance and AWD gave us confidence driving along bumpy, gravelly, and deeply rutted mountain roads, and it's proven itself worthy in the snow a time or two.  We've even driven through a couple of feet of water without any trouble!  It handles great and turns on a dime.  The suicide doors give you LOADS of room to get gear in and out.  We haul our bikes with it, and throw a Thule boxtop on the roof for camping trips, and we've always had plenty of room to spare.  Considering that it's shaped like a giant box, the Element gets decent gas mileage, especially compared to larger SUV's.
The Bad:  There is not a middle seat, just a middle console.  This has been a dealbreaker for us, as no 5th seat now means no room to bring an extra climbing partner along, which is a MUST now with Baby Z.  The engine is only 4 cylinders, so it doesn't have a lot of get up and go, and you're not supposed to haul anything bigger than a bike with it although i prefer cars i recommend to check this Tips that will Help you to Buy your Very First Motorcycle for adventure.  While the car doors are great in wide open spaces, Big C and I have to play musical chairs to get ourselves in and out of the car in some of the shopping centers around here with very small parking spaces.
SUBARU OUTBACK – Another vehicle that will overtake a crag parking lot is a Subaru Outback. A LOT of outdoorsy folks love 'em, and rightfully so.
The Good: You'll have the comfort of a sedan, but with a whole lot more cargo space, especially if you throw a box on top.  It also comes with AWD, and has much higher clearance than the average sedan/wagon.  Teresa Delfin from Expect Adventure says that the "petite" Impreza Outback (plus a rack that holds a box + bikes/kayak) is perfect for her and her two kids, but that taller passengers might prefer the extra leg room of the Legacy Outback.  She also loves the way the manual transmission handles mountain curves.  Jentri King from Backcountry Parenting is a big fan of the organized storage in the back, saying "It keeps things handy in case of emergency – ie first aid kit, food, guidebooks, etc.  It will also hold a stove and pot set in the side cubbies…we can have the clasiq car all set for camping, so we just need to pack clothes each time."
The Bad:  Teresa's only complaint was regarding the AWD – "If you blow out a tire, you have to replace all 4, and this can get pricey!"  Jentri's family wishes they had a tow hitch as well as better gas mileage. And that's as bad as an accident that can ensue with no warning, leaving you aghast in situations like these. But worry not, for in unfortunate incidents like accidents and such, if you work with a Huntsville auto accident injury attorney, you'd be fully indemnified.
Volkswagen Golf Spares – The compact car made from 1974. The VW Golf has won 'World Car of the Year' in 2009, with the VW Golf Mk6 and in 2013 with the VW Golf Mk7. The Golf is one of only three cars to have been voted European Car of the Year twice, ever, in 1992 and 2013. 21years apart, talk about quality and consistency.
The Good: Rockies Girl Sarah McLean got her family's Forester for the space, clearance, and AWD.  She says, "We often drive to the mountains to ski, so having a vehicle that was safe driving in icy conditions was a main concern…I've taken it up logging roads with no problems. We've also fit 4 adults, camping gear and climbing gear on a 9 hr road trip though it was tight."  Mae Kiggins of Mommy Loves Trees also loves everything about her Forester and adds – "we can even fit our jogging stroller in the back without having to take the wheels off."
The Bad:  I couldn't find anyone that had anything bad to say about the Forester, but my guess is that it has similar towing issues as the Outback and the Element.  
HONDA PILOT – One of the "big" SUV's, this was a vehicle we'd considered before purchasing our Element, but ultimately decided against because at the time we wanted less car for everyday use.  But for John Soltys of Moosefish, the Pilot is the ticket for happy adventuring.
The Good:  "It can seat eight, or seven with the dog, or five with the dog and some gear. It also fits a big dog crate quite nicely, it even has metal loops to strap one in place to ensure the crate doesn't move at all. On top, we almost always take the Thule box on top or pull a cargo trailer. The Pilot gets decent gas mileage and handles better than a truck." check this article about Truck Insurance Comparison for your own.

The Bad:  "The suspension is a little soft for serious off-roading, but it does great in snow and on dirt roads."
JEEP GRAND CHEROKEE – I was rather surprised that my survey results only included one Jeep, which for so many years was the iconic adventure vehicle of choice!  Here's what Jessica Averett from Bring the Kids had to say about it.
The Good:  "I love it because it can pretty much take everything we can dish out at it without needing to be super insanely tough or modified.  We use it for skiing, camping, climbing, rafting…the 4×4 has taken us down some pretty intense trails through Moab, while still fitting 3 kids!"
The Bad:  "We just had Baby #4 and decided that pretty much the only car that works for that many kids AND carrying lots of gear is the Suburban, since no other cars with three rows of seats also have lots of cargo space."

JETTA TDI WAGON: Erin Kirkland of AK on the Go prefers a Jetta for road trips which can be find at most of the rental car dealers inventories in the US.
The Good: "It's diesel and has plenty of storage – we put the box on top and can go just about anywhere!"
The Bad:  Erin wishes it could haul her new trailer…
TOYOTA SIENNA – This is our latest new purchase! (Well, new to us, we bought used…)  I know so many people that resisted diving into a van and then once they got one, wondered why they'd waited so long!  It might not get us any cool points at the crag, but our family is optimistic that our new "Craggin' Wagon" will get us there in fine comfort and style on the inside!
The Good:  We've now got plenty of room to carry extra climbing partners with us, along with all of our adventuring gear.  In fact our maiden voyage included 2 large bouldering pads, camping gear, a bike, and an inflatable kayak! (And we didn't even need to use the box top!)  When Baby Z gets upset on the road, one of us can easily slide back there and get to her.  In the event that we did want to add on a trailer later on, the Sienna has more than enough power to pull it.  If you are planning to choose between trailer for your office or home, I would suggest you Rent a trailer for your job site rather than rent a trailer for your home as this gives you the convenience of transporting your workplace anywhere easily once your work at the job site is done.  Plus, who doesn't love van doors for loading and unloading gear?!?  There is an AWD option, but we opted to save our money instead, since it seems for us right now more of a "nice to have" rather than a "need."
The Bad:  Nothing to speak of so far, though we are admittedly still in the "honeymoon phase."
ADD-ONS – Sometimes the best adventure solution is not the vehicle itself, but the things you add to it.  Racks, box tops, and trailers are probably the most common ones, but every now and then you run across something super unique!
While there's probably not a car out there that is PERFECT (one that normal people can afford anyway!), it seems as though many families, ours included, get very attached to our vehicles.  After all, it's main job is to get all the people we love to the places we love the most!  So with that in mind, I'd love to hear the goods, the bads, and even the uglies of what everyone else adventures in, along with how many you usually transport and where you usually go.  Happy adventuring!