2014 Holiday Gift Guide for Outdoor Kids
Looking for some ideas for your favorite adventurous kiddo this holiday season? Here's a list of some gift ideas based on our experiences adventuring as a family of four this past year. I've listed a general gift, why it makes a great gift, as well as specific brand recommendations that have worked for us (and of course, where to find them!) Depending on how much of a gear junkie your child is (it's hereditary in our family) these items may or may not be found in a letter to Santa (in fact, some of these items are more of a gift to help mom and dad out than the child…) However they are practical items that will allow your favorite kids to adventure longer, farther, deeper, and ultimately, better, over the next year – and THAT is gift worth giving!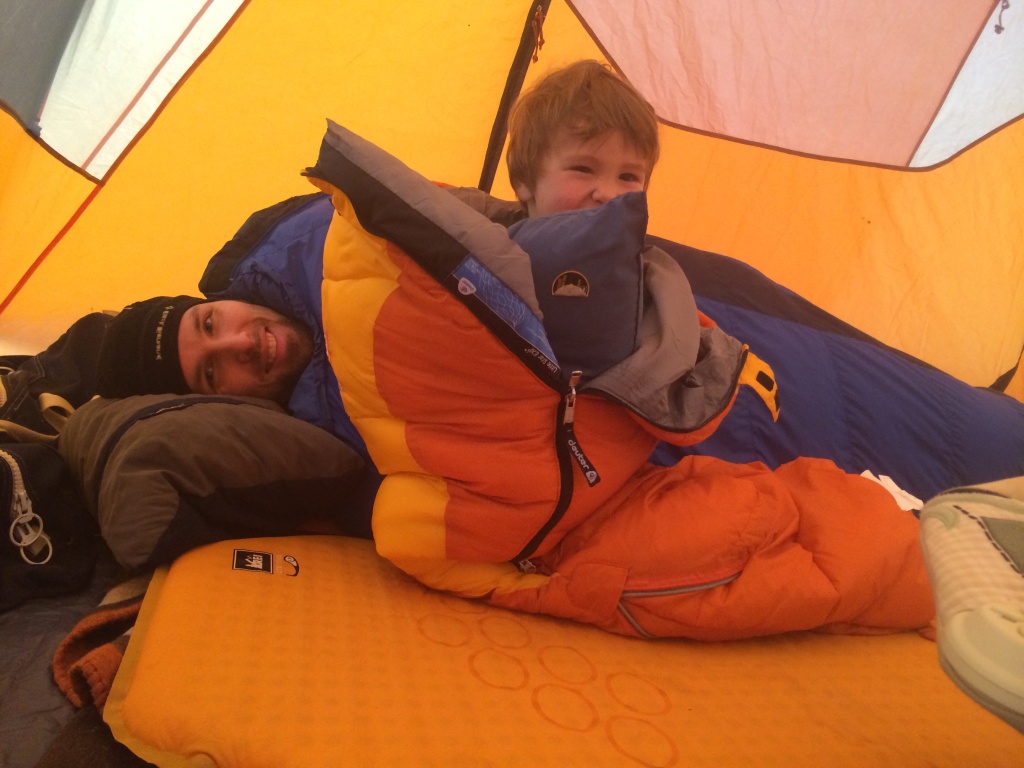 SLEEPING BAG
Why – A high quality bag will ensure that your child stays warm and cozy all night long on family camping trips. A "good" bag is going to be much more expensive than a cheap-o brand, but in the long run is a much better investment. The "cheap-o's" are only good for sleepovers and warm weather camping…plus they take up a TON of room compared to their more durable counterparts.
In Our Experience: Big C finally grew out of his down suit and upgraded to a "big boy" sleeping bag last Christmas. (He was 3 and 1/2 then.) We went with the Deuter Starlight, and it still looks almost brand new, despite logging a ton of mileage this past spring, summer, and fall. He's stayed warm and cozy in nighttime temps in the low 30's with howling winds, but was still comfortable on sticky, humid summer nights (though obviously with far less clothes.) It even has an extendable zipper for "growing room." Get it here.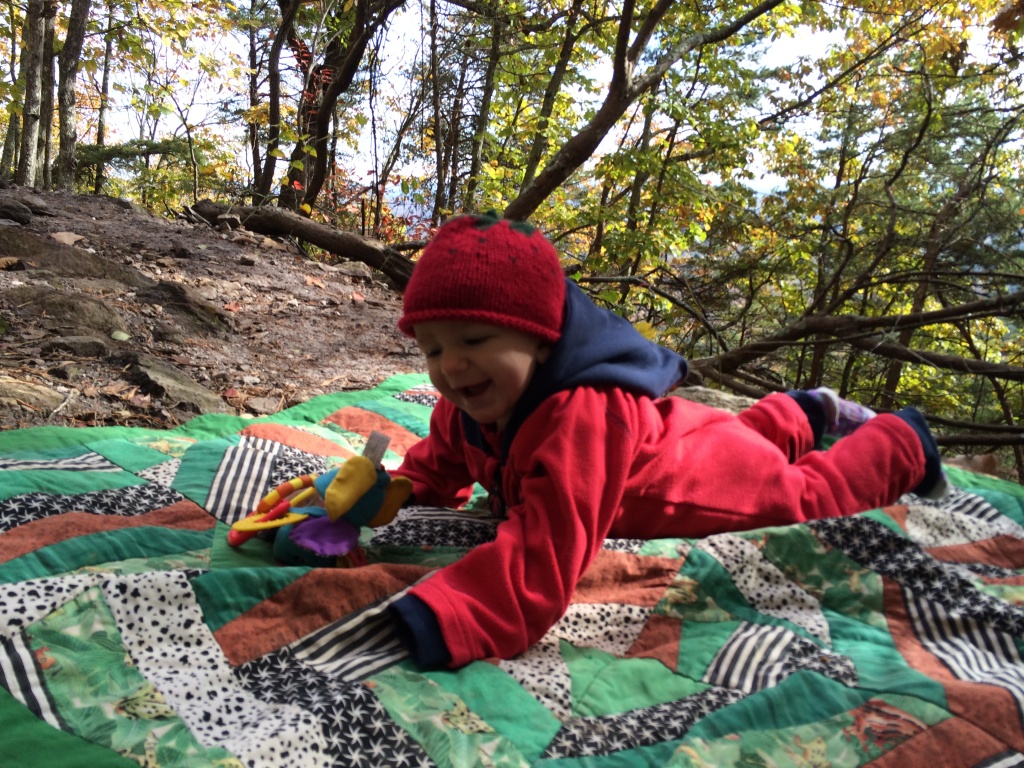 RAIN/SNOWSUIT
Why – Being from the south, we generally don't see a lot of snow (although last year we sure did!) But that doesn't mean it doesn't get cold, and it certainly doesn't mean it doesn't get wet. Having appropriate clothing options for winter weather (whether that be snow, ice, rain, or just plain cold!) is a must for keeping your kiddo happy on cold weather outings.
In Our Experience: Barnone, Ducksday gear is the way to go. (Reviewed here, here, and here…can you tell we like this brand?!?) Their fleece/rain suit combo takes care of an afternoon of sledding as well as a muddy morning puddle jump. The sizes are roomy without being bulky, allowing your child to get the maximum amount of wear in. Oh, and the best part about Ducksday is that the suits seem to be indestructable – DEFINITELY hand-me-down worthy! Get it here.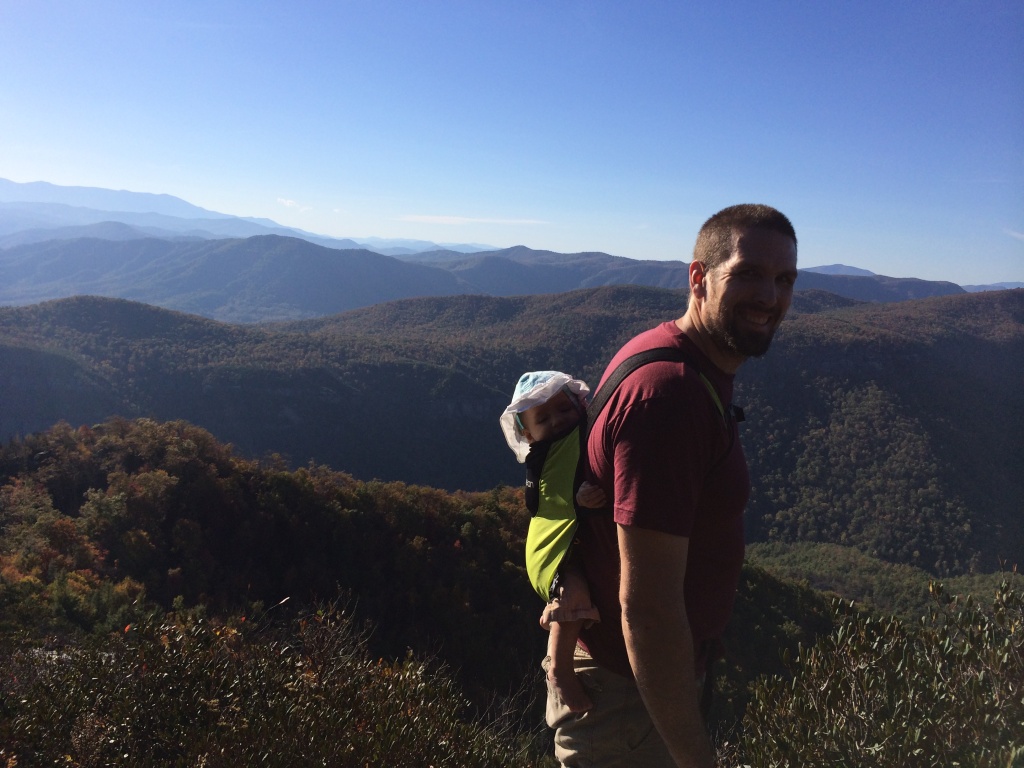 SOFT-STRUCTURED BABY CARRIER
Why: Because babywearing is so hot right now! Just kidding, although it does seem like everyone is doing it these days – and for good reason! There is NO better way to introduce baby to the rhythms of your life than by wearing him/her – and that is especially true when it comes to outdoor adventures! If you've got an expectant mom on your list, you should definitely make sure she's got a good carrier (at least one!)
In Our Experience: You can never have too much babywearing paraphernalia. There are so many different options when it comes to styles of carriers, and each has it's own pros and cons. Our favorites for outdoor adventures on land are the Bitybean (reviewed here ) and Boba (reviewed here and here.) For a comparison review of ALL of our favorites, see here. Get Bitybean here. Get Boba here.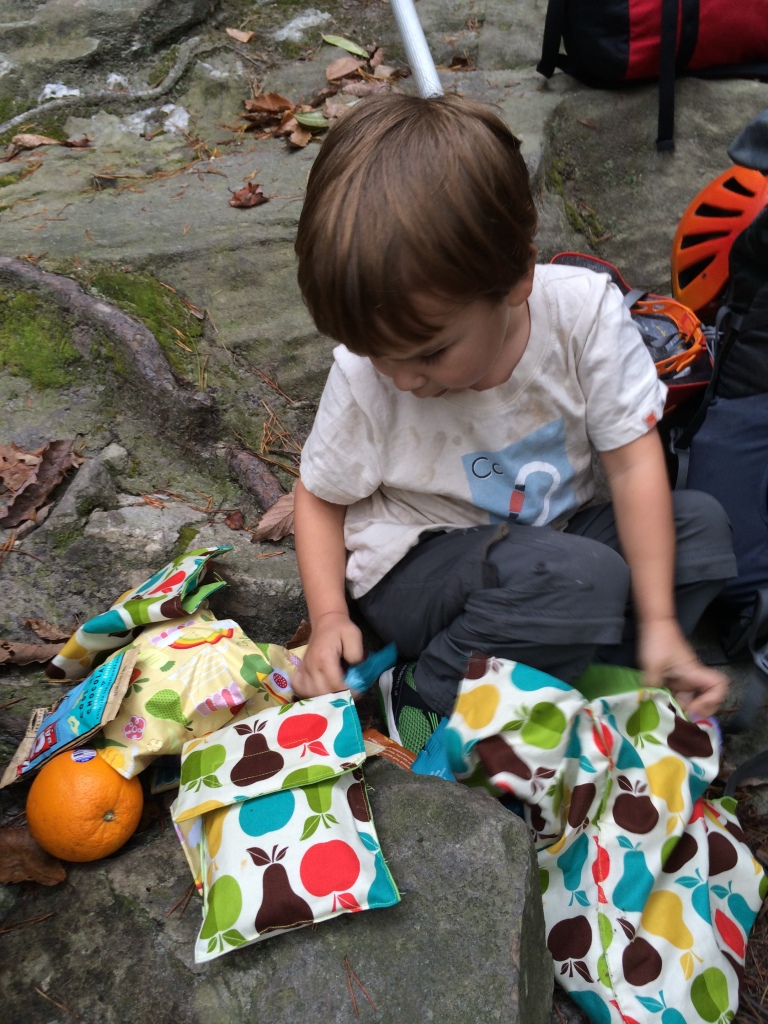 REUSABLE FOOD CONTAINERS
Why: Because packing healthy food to fuel adventures can be tricky. Individually packaged food is expensive, creates excess trash, and often loaded with preservatives. Plastic tupperware containers eliminates the waste problem and allows for clean, healthy eating on the trail…but all that plastic can be bulky and difficult to fit in a pack. Zip-loc bags pack better…but the price can add up…AND you have the extra trash factor! Did you know that one reusable bag can keep as many as 1000 bags out of the waste stream?!?
In Our Experience: We've tried a few store-bought brands fo bags (SnackTAXI is a great one!). But if you know how to use a sewing machine and have any crafty bone somewhere in your body, it's VERY easy to make your own. Plus then you get to customize the fabric and size of the bag's to your little adventurer's needs! (If you are interested in making your own, check out this tutorial I wrote a while back.) We also like reusable squeeze pouches for things that would ordinarily require spoons. For Baby Z I fill them with some sort of homemade applesauce mixture – her favorite so far is pumpkin-pear. Big C often likes to have greek yogurt in his – which is the ONLY way to do yogurt on a road trip! Our family's favorite brand is Squooshi, reviewed here.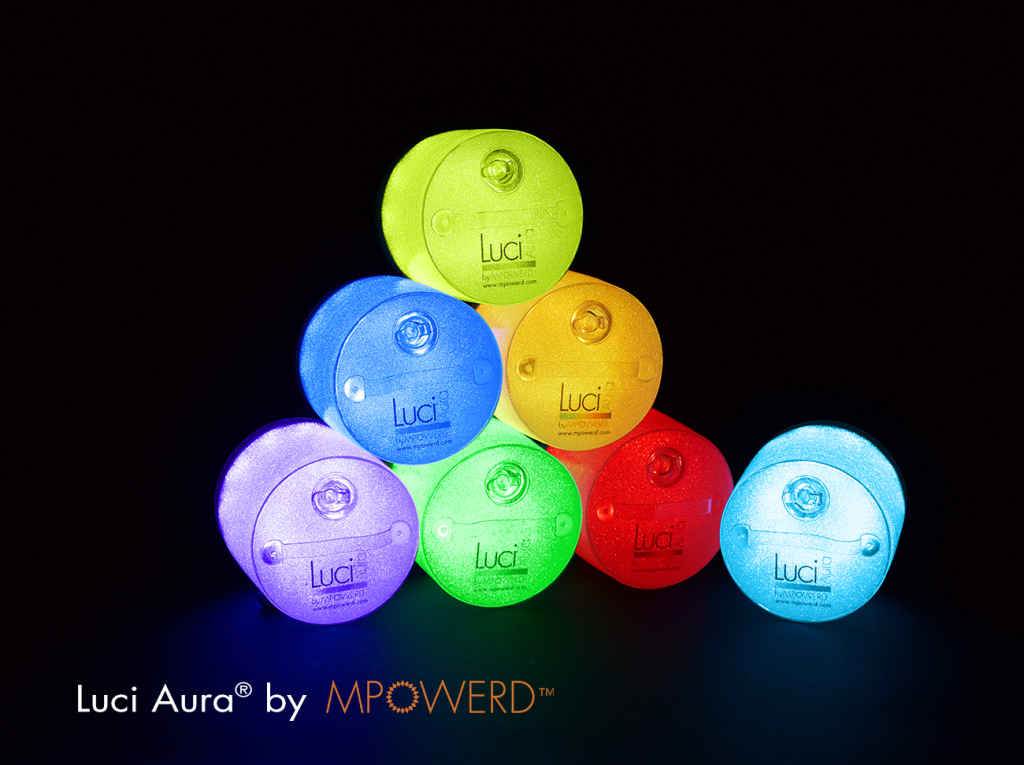 CAMPING LIGHTS
Why: Because lights make the dark fun. Fun to use and practical to have around camp, you can't go wrong with light-up accessories as a gift. Whether it's a flashlight, headlamp, or an LED slap bracelet, there are lights to fit all budgets.
In Our Experience: In our family you can NEVER have too many light-up accessories when you are camping! From the time we start to pitch our tent, my little man has at least 2 lights with him at all times. And he sleeps with a flashlight in his sleeping bag…just in case (in case of WHAT, I don't know, but it's a reasonable concession to make!) Now that we've got a baby in the tent again (who goes to bed before we do and needs Mommy in the middle of the night), we are heavily reliant on our solar-powered Luci Light (reviewed here) as a nightlight, checkout the led deck lighting at FusionLighting.com.au.
For more gift ideas, check out these fellow outdoor family bloggers…
Go Adventure Mom – Holiday Gift Guide
Rain or Shine Mamma – 25 Great Holiday Gift Ideas for Outdoor Kids (and Giveaway!)
Mommy Loves Trees – Gift Guide for Outdoor-Loving Moms: Under $50 + a Giveaway
Family Adventures in the Canadian Rockies – Top Ten Christmas Gifts for Snowy Winter Fun (with Giveaways!)
Adventurous Parents: 7 (More) Gift Ideas for Outdoorsy and Adventurous Parents
Brave Ski Mom: Holiday Gift Guide for Ski Moms and Their Skiing Families
Skedaddle: 10 Easy Gifts for Outdoor Adventurers
Adventurous Moms: 10 Holiday Gift Ideas for Adventurous Kids
Garage Grown Gear: 15 Outdoor Gifts You Didn't Know Existed
Tales of a Mountain Mama: Outdoor Family Holiday Gift Guide 2014
Rockies Girl: Gift Ideas for Outdoor Women, Mamas, and Babies
Bring the Kids: Experiences vs Things: The Secret to Holiday Gifts That Can Actually Buy Happiness
AK on the Go: Give the Gift of Stewardship this Christmas
Mountain Mom and Tots: Great Giftable Gear from 2014
Adventure Tykes: Holiday Gift Guide