KidORCA: Our New Favorite Toddler Mud Boot!
Not sure about yours, but our household never has a shortage of mud. While some seasons of the year are decidedly more notorious than others, I find myself battling muddy feet, clothes, shoes, hair (yes, hair!), sometimes on a daily basis. It's like every mud puddle has an irrestisible gravitational pull around it that my kids are destined to become one with. Which is why, in our household, there is also never a shortage of mud boots. Many times we happen upon free boots in exchange for an honest gear review – you can find our previous love for STONZ and MyMayu here and here. Other times we fill in the size gaps at our local consignment shop, because with my kids, we can't be without a good pair of boots for even a day.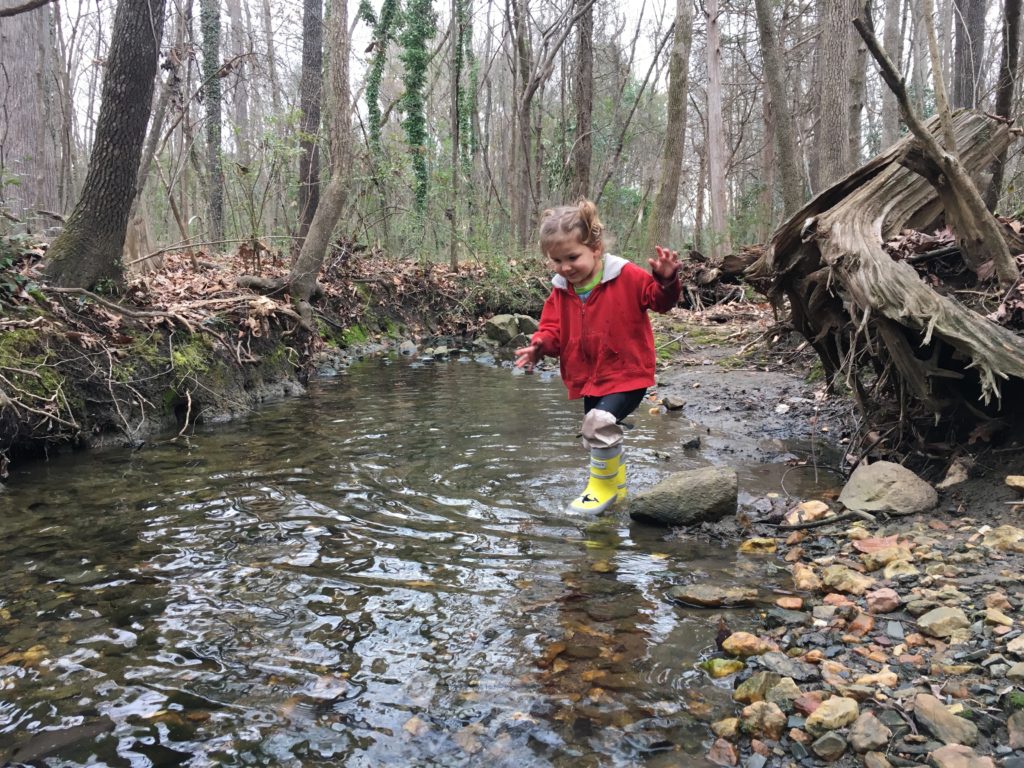 Which is why I hope you'll believe me when I tell you how excited I am about a new line of kid boots from a brand new company called KidORCA. One of the things I love about this company is that they were born out of a family that sounds a lot like ours – active kiddos that love to get wet! But what I love the most, of course, is that the product they've come up with is top notch. Our experience with them has been (almost) perfect!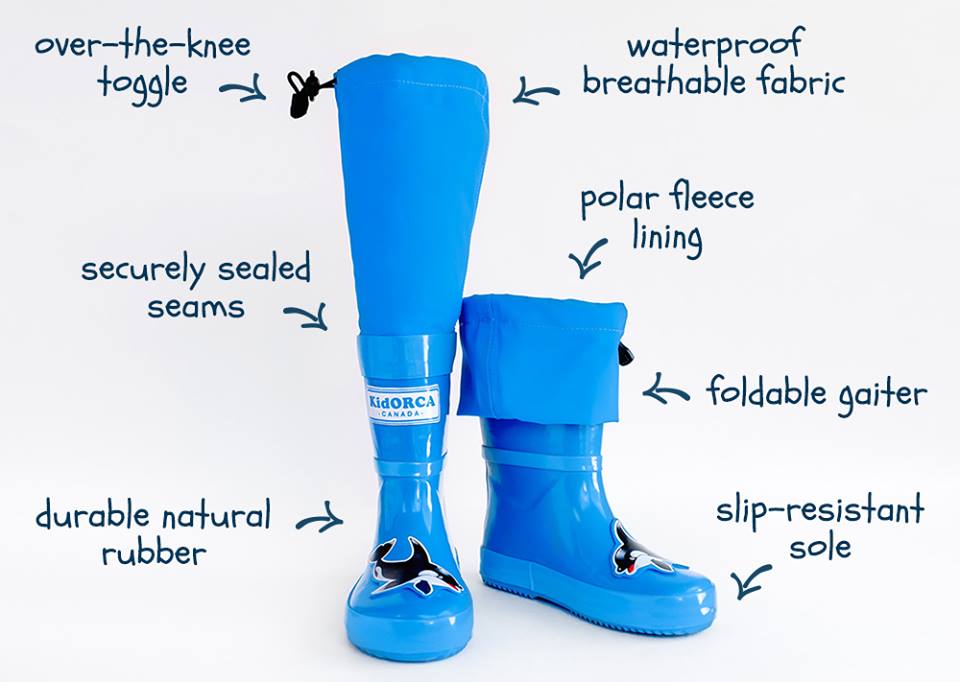 These boots are completely waterproof – up to the mid-thigh! Seriously. The extendable gaitor leg adds a couple of extra inches of ABOVE THE KNEE dry coverage to Little Z's chubby toddler thighs. She has literally fallen on her bum while wading in a shallow creek, and while the side of her that landed in the water was of course wet, all body parts covered by the boot were still dry as a bone. (As long as they are cinched up tight enough, more on that below!)
These boots are so versatile in that your child doesn't have to have all that extra coverage when it's unnecessary. He/she can fold the gaitor legs down and look cute everywhere from the hiking trail to the grocery store…then just extend them when everyone's ready to make a splash.
The inner lining of these boots is a thin fleece, which helps keep feet dry AND warm. After a several hours tromping around in wet, slushy snow at the snowtubing park, Little Z's feet were still warm to the touch, with only a single pair of wool socks.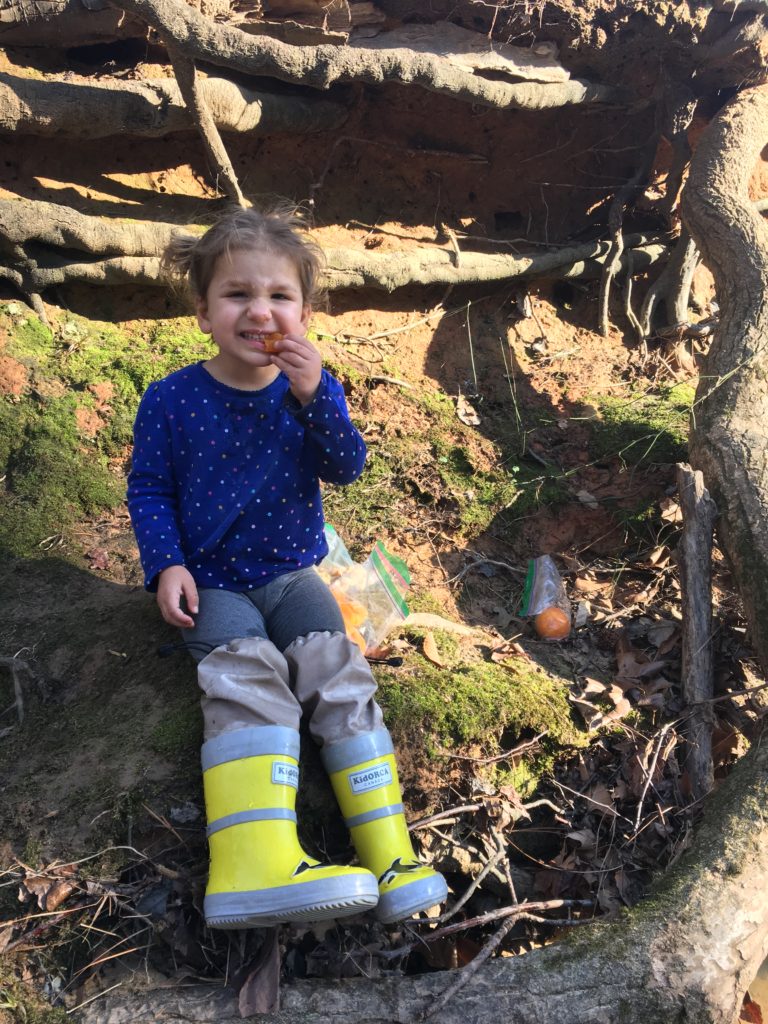 The only somewhat negative experience that we have had with these boots was the very first time we took them out into the creek at the end of our street. We had sized up in order to maximize our use out of the boots, and that combined with the rocky bottom made for a very unsteady toddler who eventually found herself bottoms up. Clearly I hadn't cinched the boots as tight as I should have because the inside of the boots got soaking wet. While I'd expected the inside of the boots to get wet after being completely submerged for several seconds, I was disappointed in the amount of time it took for them to dry, due to the inner fleece lining.
Eventually (after several days), I took a blow dryer to them, which helped out considerably. I contacted KidORCA about the issue, and they recommended the balled up newspaper trick (duh, it works with my running shoes, not sure why I didn't think of that!) I haven't tried it yet on Z's boots, because as I stated earlier, when the boots are cinched nice and tight, they are leak-proof even in total immersion, so we've yet to encounter wet boots again!
These boots are less packable than others that I've seen, but the complete coverage makes it worth hauling them in if your child doesn't want to hike in them…but Z seems happy as a little river otter in them, and would probably wear them around the house if I let her. She loves that they are yellow, and especially loves the "shark" (it's actually an orca…but try and tell her that.)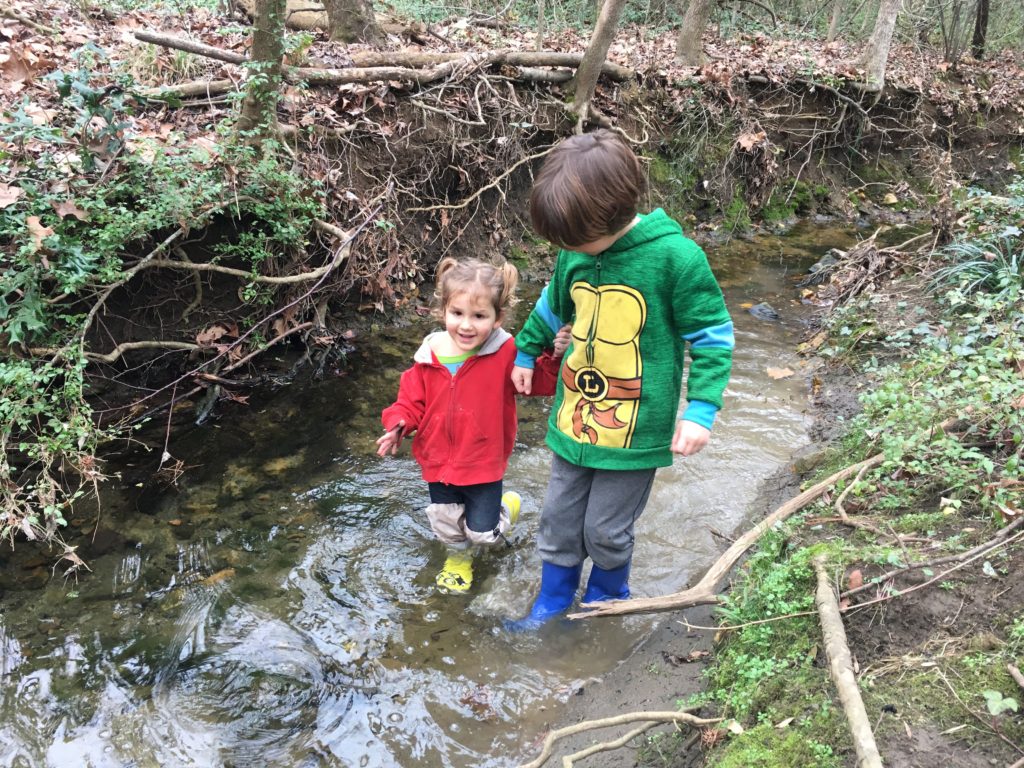 Currently, you can only buy these boots in toddler sizes, which my bigfoot son was pretty disappointed about initially. But according to KidORCA, their next design will offer bigger sizes up to around 10 years old. Maybe after that they'll consider expanding their line to include mom (and dad) sizes…but until then, anyone that knows an avid little adventurer in little kid sizes 7-12 is welcome to enter a giveaway, generously sponsored by KidORCA! To enter, just leave a comment about how/when/where your favorite explorer would get the most use out of the boots, and fill out the rafflecopter widget below. Contest will run through Valentine's Day.